Make: Philco
Model: 46-132
Year: 1946
Bands: BC
Schematic
Tubes
1LA6
1LN5
1LH4
2-1A5GT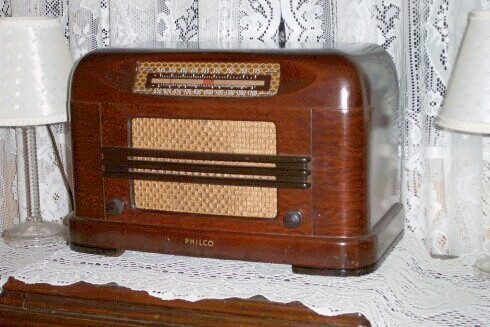 What can I say bad about this radio? Nothing! I love the
look of this thing, I'd honestly think it was much older than
1946. In the post war years when radio designs developed
sharp corners here is the 46-132, not a 90 degree angle in
the case design anywhere! Probably one of the last "farm"
radios using batteries only, a great sounding radio with
beautiful original finish. Definately one of my favorites!
Short 2 tubes when I brought it home My wife displays it in
the living room so I know she likes it!