Make: Zenith
Model: H-725
Year: 1951
Bands: BC & FM
Schematic (150k)
Tubes
2-6BJ6
12AT7
12AU6
12BA6
19T8
35C5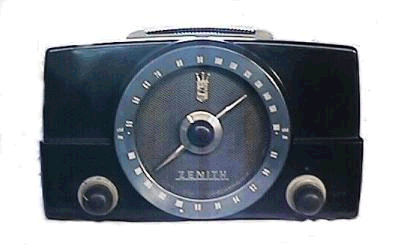 This is a big heavy AM/FM set, a gift from my father it needed little work to restore to operation. It had been worked on many times in the past but I still replaced all the capacitors.
This chassis (7G01Z1) utilizes a selenium rectifier that should be
replaced for safety and reliability purposes if the set is to be plugged in full time.
Features include a tone control almost hidden in the middle of the dial pointer.